About Us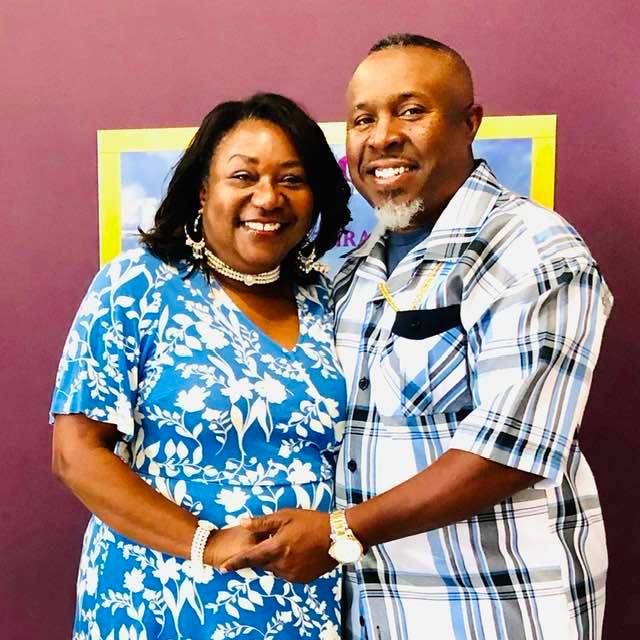 We are both natives of Rome, Georgia and attended Model High School where we graduated in 1982. We were high school sweethearts and married on June 16, 1984. I joined the Navy in the summer of 1983, where I served for six years, until 1989. From 1989 to 1993, I was employed in the food service industry where I advanced steadily into management. In 1993, I entered into the ministry at New Hope Baptist Church as the youth minister and while there, I was called to pastor at Bryant Chapel Baptist Church from 1996 to 2004.
My wife, First Lady Jennifer Goode, entered into the ministry in August 2001 with a special calling to see women walk in victory and their purpose, as women of God. It is her desire to help all women to know that they are "God's Daughters." She expanded her knowledge by attending Coosa Valley Technical College and received an Associate degree in Management/Supervisory Development and Associate of Applied Science in 2008.
We have been married 32 glorious years, we have 2 children, Jessica (son-in-law Marvin), our son, Caleb, and two grandsons Josiah and Jordan.
In August 2004, I was led to launch the Kingdom Church of Rome, Georgia, but in May 2005, the Lord expanded the vision and changed the name to Kingdom Church International. God has placed it in my heart to impact Rome, the surrounding counties and eventually the world with the life changing Gospel of the kingdom of God, teaching us how to apply the unwavering Gospel of the kingdom to our everyday lives.
The Joy of Marriage Ministry was launched at Kingdom Church International in 2005 to help prepare singles for marriage and to strengthen the marriages to experience the Joy of Marriage. The Joy of Marriage Consultanting will be launched in 2017 to reach singles and marriages around the world through technology.
By His Spirit,
Apostle Rondie & 1st Lady Jennifer Goode
Conclude your bio by summarizing what's going on in your career, and what's coming up next. Include a call-to-action to contact you for more information, to check out your music, or to sign up to your mailing list.